The Premier League saw a glut of goals in the eight-week, the biggest talking points were Mourinho's outburst after his side lost at home to Southampton, Brendan Rodgers getting the boot after another 1-1 draw, Sergio Aguero personally taking apart Newcastle and Arsenal's 20 minute blitzkrieg of Manchester United.
For all the attacking intent, there were more incredible performances, especially from some of the passers of the game. We look back at game week eight and list out the five best passers. We would be looking at the stats using Squawka.com for this list.
Cesc Fabregas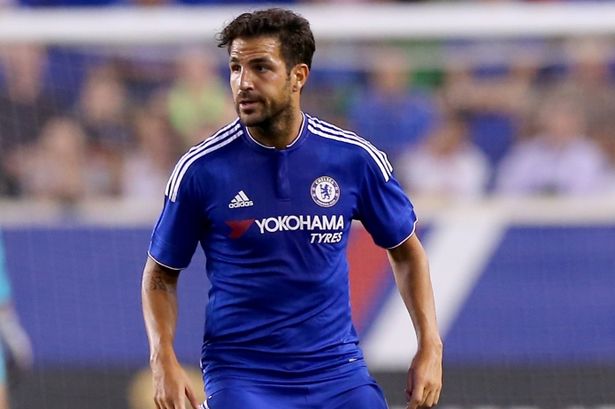 Fabregas is known to be as one of the best passers in the game. Southampton won the game but Fabregas had a pass accuracy of 84% with 78 successful passes and also created a couple of chances for Chelsea with two key passes, but that was not enough for the Blues to beat the Saints. Fabregas would be hopeful of similar performances in a rather poor season for Chelsea so far.
Fernandinho
While most of the talk would have been around Aguero's exploits and most of the plaudits is on the likes of Silva but Fernandinho was one of the best players against Newcastle. The Brazilian had 67 successful passes with an accuracy of 88%. He was an attacking threat as well with two key passes and one assist in the win over Newcastle.
Bastian Schweinsteiger
The German might have started the game for Manchester United, who were battered in the first twenty minutes, but the German did do his bit of passing the ball around. Bastian had a pass accuracy of 87% and completed 78 passes in the game, he also provided one key pass but United will be hopeful of a more telling performance as they hope to put this result behind them.
Idrissa Gueye
A surprise inclusion from a team that hasn't set the world on fire in the league, Gueye was in the top four passers from this game week and had completed 71 passes in the game. Gueye also had a pass completion of 90% which shoots him into the top five in this list.
Michael Carrick
Another United midfielder who was the best passer in this game week, the English midfielder had a pass accuracy of 89% and made 91 successful passes in the game. His average pass length was 19 metres, the highest in the game week but he couldn't help the team to victory over Arsenal. Carrick should keep his place in the team when Manchester United play next and you can be sure he will continue this form in the next game as well.