Manchester United are in the middle of a transition under new manager David Moyes and are in need of a major overhaul of an ageing and mediocre squad. So, here's a look at some of the players who should be shown the door in the summer to make way for some much needed fresh faces.
Nani
Nani is the prime candidate to leave this summer after a dismal last couple of seasons at the club where he has managed a combined total of 31 appearances in all competitions. Injuries have not been his only problem as the Portuguese winger has struggled for consistency even when he has been fit enough to take to the pitch.
He has been regularly linked with a move away from the club in the last few transfer windows and he should finally be on his way this summer in a move that will have been a long time coming for the 27-year old.
Ashley Young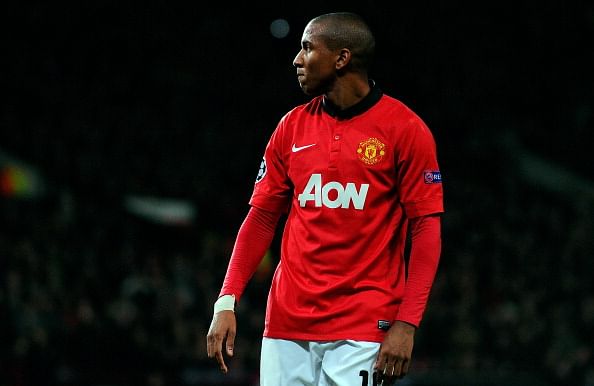 Young was expected to take his performances to the next level after moving to Old Trafford from Aston Villa in the summer of 2011. However, the jump in performance levels never materialized as he has been constantly bothered by niggling injury problems.
Just like Nani, the final product is lacking far too often for Young to be effective against top sides, and his reputation of diving all over the place doesn't help his cause. The emergence of Adnan Januzaj has marginalized his role already, and it's about time that United let him go and give chances to younger players like Wilfried Zaha instead.
Patrice Evra
The veteran left-back's contract is set to expire in the summer and it looks increasingly unlikely that it will be extended. While he has been a mainstay of the side for long, and has been a regular name in starting eleven when fit, he no longer has the legs to perform the attacking role that made him a fan-favorite at the club.
At 32, the French defender no longer has the legs to get back after an attacking run, and he is caught out of position far too often, something which has been a partial cause of United's defensive frailties this season. United should let Evra go, and look to bring in a new young left back like Luke Shaw who can nail down a place and be an integral part of the club going forward in the next decade.
Robin van Persie
While RVP may be a surprise inclusion in the list, especially given his wonderful scoring record for the Red Devils since his move in the summer of 2012, it stands as a fact that RVP has found it difficult since the departure of Sir Alex Ferguson. While Van Persie scored 30 goals in 48 appearances last season, he has managed to net 14 times in 20 appearances despite missing quite a few games due to injury this season.
However, with the Dutchman second guessing his decision to move to Manchester, and reportedly involved in a row with teammates, it might not be the worst idea to let him go and show the faith in a young striker to lead the line. Danny Welbeck seems like the prime candidate, if only he can improve his finishing, while a move for someone like Alvaro Morata might also work.