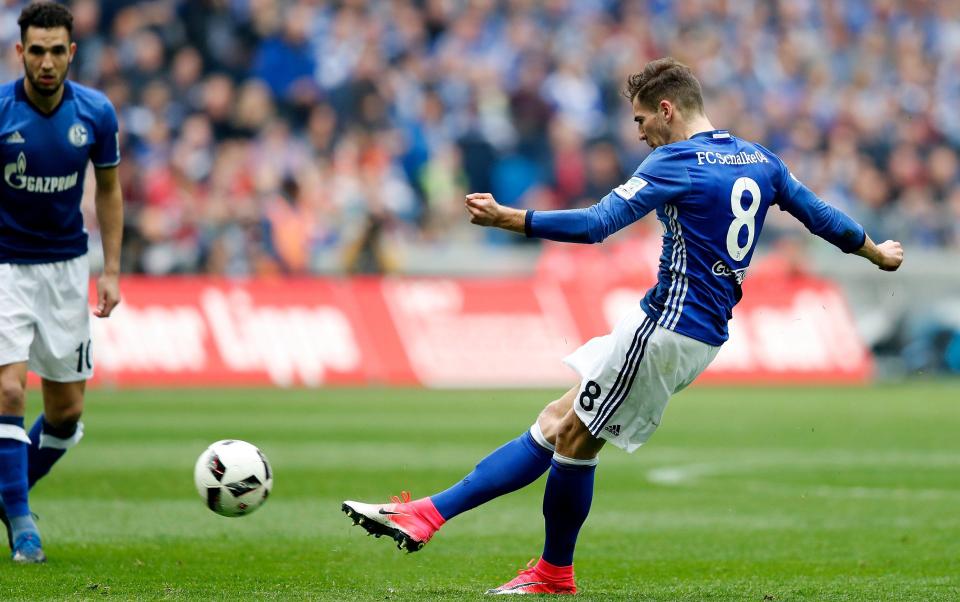 Over the last couple of decades, several talented German footballers have made their way into the Premier League from the Bundesliga. And one such player that could follow the trend next summer is Schalke midfielder Leon Goretzka.
The 22-year-old is in the final year of the contract with the club and will be available for a free transfer next summer. The German is refusing to sign a new contract and reportedly eyeing a move to England.
Even the general manager of the German national team accidentally gave a hint about Goretzka's summer plans to The Guardian when he was asked about growing interest of Bundesliga players in the Premier League.
"We feel that England, because of the amount of money you have with TV rights, young talented players like Leroy Sané and [Schalke's] Leon Goretzka are moving to England and this is not good for our league but also for the quality of our game," Source: Guardian
Premier League clubs quite obviously have the money to spend, and with players like Sead Kolasinac and Joel Matip opting for Premier League over the Bundesliga, more and more players seem to be following their path.
There are no questions over Leon Goretzka's quality as the German should be able to quickly adapt to the English games like his predecessors. Players like Michael Ballack, Lukas Podolski and Per Mertesacker have done extremely well in England and are still regarded as one the best footballers to have played in the League.
And there is bound to be quite a scuffle for the players signature next summer or possibly even in January given what he has to offer. The 22-year-old already has over 100 appearances in the Bundesliga and has been capped by the German national team.
The attacking midfielder already has 4 goals in 10 appearances this season and has already shown hints of Michael Ballack in his style of play. He loves to push forward and has an aggressive approach to possession. Goretzka also has the ability launch an attack with just a single pass.
But the real question here is, which club will he sign for? Arsenal and Liverpool are believed to be very much interested in his services while European heavyweights like Bayern and Barcelona are also monitoring the player. (Source: Metro)
But the Gunners are likely the club who will be most eager to sign the German as they are most likely to lose Alexis Sanchez and Mesut Ozil in the upcoming January transfer window. But, their remains the question of Champions League that the Gunners are currently not part, and which could possibly affect Goretzka's decision to choose the Emirates as his next destination. Arsene Wenger must achieve a top 4 finish this season if he really wants to bring Goretzka and also keep his job next summer.