Tottenham have had a very good outing this year in the Barclays Premier League. They are currently second in the league and are 5 points off from the leaders Leicester City. They are still the favourite off the bookies to lift the title. When you have such a good performance going on, it indicates that your players have been outstanding performers and given Tottenham's past, one can ideally guess that top European clubs will come hunting for their best players and they will eventually succumb to the big money powerhouses. Let us look at 3 players who might leave Tottenham at the end of the current season.
Harry Kane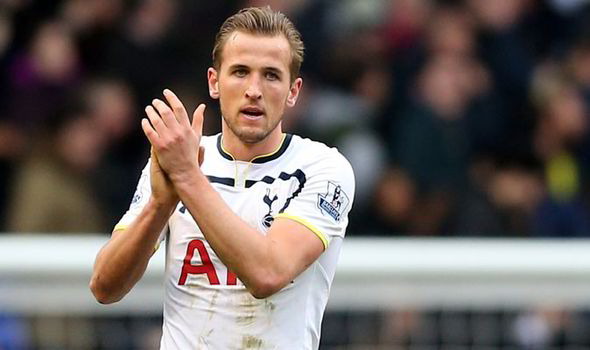 The man who has been Tottenham's talisman for two seasons now. He always gets goals. He always creates a chance. He always does something. In 29 appearances this season, he has scored 17 goals and has created 34 chances and has one assist to his name. In the 2014/15 season, he scored 21 goals and was the highest scorer in the league at a tender age of 21. Following that he was included as one of two forwards in the PFA Team of the Year, alongside Chelsea's Diego Costa. He was also voted the PFA Young Player of the Year. And along came the reports of a £45million from Manchester United, who were looking for someone who could get a fresh flow of energy in to the squad. After two unsuccessful bids, they finally turned their their attention to Antony Martial.
The fact that Tottenham were not willing to let a 21 year old striker go for £45million speaks volume for the quality this player possesses. With another transfer period coming pretty soon, there should be a number of suitors looking to land this young talent. Also this season has proved that Kane is not a one season wonder like many claimed at the end of last season. I doubt if he will want to leave England and go abroad but you never know. Real Madrid will be looking to replace Benzema pretty soon and Tottenham has been their shopping market before as well.