Here are three candidates Man United must consider to replace Mourinho
After an extremely unsuccessful start to the campaign, it looks like Manchester United were ready to deal with a bad season for the greater good. As per the BBC, Manchester United have sacked Jose Mourinho from his post as the head coach of the club.
Jose has to be one of the best managers to ever grace the footballing world. Having won trophies in England, Portugal, Italy and Spain and also winning the champions league more than once, the expectations that were placed on him as he arrived at Man United were definitely overwhelming.
However, now that the Portuguese is gone from the club, let's take a look at some of the managers who are available to take up the vacant Manchester United job.
Zinedine Zidane
Having recently taken over a similar situation at Real Madrid, Zidane was able to accomplish the impossible by winning the champions league in his first season in the managerial position of this European superpower.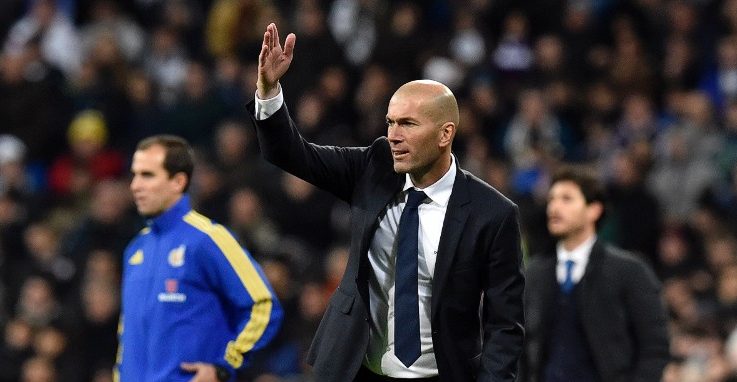 While Zidane seems like the dream option for Manchester United, we must understand that the squad Zidane had at his disposal at Madrid was much stronger than this United team.
With options like Cristiano Ronaldo, Gareth Bale, Luka Modric, Marco Asensio and others, it wouldn't have been too difficult for him to win but with the Manchester United squad currently void of confidence, it seems like an almost impossible job for an inexperienced manager like Zidane to pull it off.
Mauricio Pochettino
The next talented name for the Manchester United job, Mauricio Pochettino is a premier league manager with a proven track record. Having helped Spurs to a 2nd place finish a couple of seasons ago, Mauricio is an expert at making the best use of what is available to him.
He is a manager who prefers to work with the players offered to him rather than attempting to lure players in through the transfer market.
Man United might become an unstoppable force if they manage to land the Argentine manager as it is clearly evident that the Tottenham boss is more than capable of achieving big things in the future.
Laurent Blanc
Being considered for the caretaker job, Laurent Blanc comes with a massive international reputation. He has won 4 Ligue 1 titles with PSG and Bordeaux combined. Having spent the last 2 years of his playing career at Manchester United, which included a premier league winners' medal, Blanc is connected to the club.
Read More: Man United have committed a huge blunder by securing a new deal for £7m Ferguson signing – agreed?
While he has been without work for the past 2 seasons, the experience and the know-how he will bring to this squad are questionable and hence, this could turn out to be a good move.