Three understudy strikers who could provide cover for Tottenham talisman Harry Kane
Cometh the time, cometh the man, Harry Kane. England's captain and Tottenham Hotspur's hero, Kane has been in sensational form. In fact, the 24-year-old has racked up a total of 105 goals in the league over the last four campaigns. He is simply stunning in front of goal and there seems to be nothing that can stop him.
England's captain is also currently the front-runner for the World Cup scoring charts with a total of 6 goals in 3 appearances. The former Leicester loanee scored a hat-trick in his second game against Panama. Kane is nothing short of a goalscoring machine and it's evident that he's after one thing and one thing only – Alan Shearer's record of 260 goals in the Premier League.
But in order for Kane to do so, he will need support. Despite his perseverance and never-say-die attitude in front of the goal, Kane is dire need of backup at Tottenham. Here, we take a look at three strikers Spurs could bring in to provide support for their talisman.
Charlie Austin (Southampton FC)
Austin was once one of the hottest properties in the Premier League scoring 18 goals in 35 appearances for Queens Park Rangers. He is a deadly finisher in front of the goal and has the poaching instincts of a hunter. Austin currently represents Southampton.
The striker scored 6 goals in just 15 appearances for the Saints in the 2016/17 campaign. The 28-year-old made a total of 24 appearances last season, scoring 7 goals in the process, most of which came off the bench.
Austin was restricted to a limited role last season with the presence of Shane Long in the squad, but when given his chance, he always delivered. The English striker would be the perfect understudy for Harry Kane.
Jamie Vardy (Leicester City)
Though the striker turned 31 this January, Jamie Vardy looks like a player in his early twenties. The Leicester striker has pace, panache, energy and admirable finishing skills.
Send in a perfect lobbed pass to Vardy and there's a good chance it's going into the net. Vardy has scored a total of 62 goals over the last four seasons. He made 37 appearances last season, scoring 20 goals in the league, marking the striker's best return since Leicester City's title-winning campaign.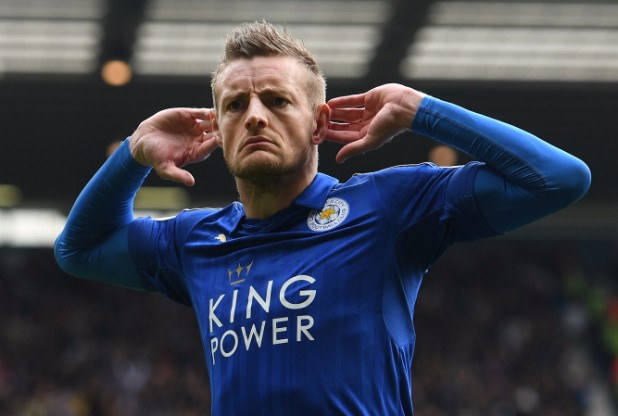 Vardy's speed on the ball makes it hard for opposition defenders to stick a leg in. He is excellent at winning fouls and penalties. The striker is Kane's partner in crime in the England squad and the pair could strike up a formidable partnership in Tottenham.
Timo Werner (RB Leipzig)
The youngster has made quite a name for himself across Europe. Werner is a pest-like presence in the box for opposition defenders and is a lethal presence in front of the six-yard box.
Werner made a total of 28 appearances in the Bundesliga last season, scoring 13 goals and providing 7 assists in that time. He has the potential to go on and become one of the most prolific strikers in Europe.
Read More: Forget Rose – This 22-year-old Spanish speed demon could be the perfect replacement for the Englishman
He's fast on the ball, has good shooting ability and links up well with his fellow teammates. He's an outside option for Spurs, but one that could prove to be fruitful in the years to come.