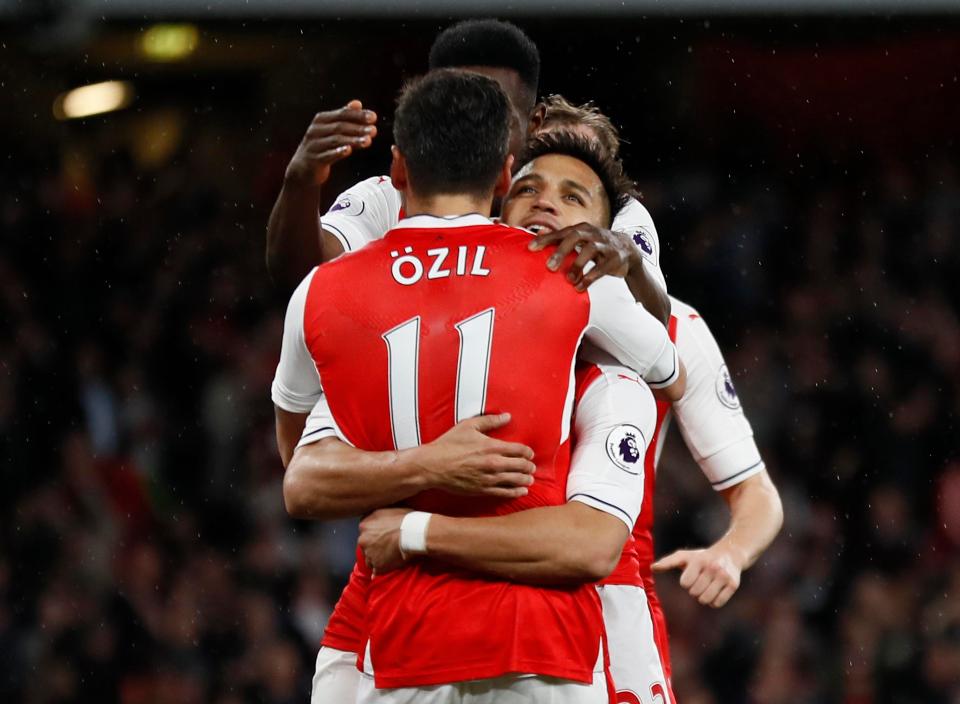 Three Things Arsenal Should Do To Beat Chelsea In The FA Cup Final
Arsene Wenger's Arsenal failed to qualify for the Champions League for the first time under the Frenchman but they do have a chance to make this season slightly better when they take on Chelsea at Wembley in the FA Cup final.
The Gunners beat Manchester City to move into the final but face Antonio Conte's side who are fresh from celebrating their 2nd league title in 3 years. The Blues have easily been the best side in the league this season and they are favourites to lift the FA Cup as well, owing to Arsenal lack of consistency. However, in a one-off final at the heart of London, Arsenal have every chance to run away with the trophy. Here are three things the Gunners have to do to get the better of their London rivals in this grand finale:
Keep Hazard away from goal
The Belgian international has been one of the best players this season, not just in England but also in Europe and he is not done yet. He will have plenty of fuel left for the FA Cup final and will be the biggest threat for Chelsea in this game. If Arsenal negate him, like Manchester United did by using Ander Herrera, they may move closer to lifting the FA Cup this weekend.
Put pressure on wing-backs
Chelsea have been consistently attractive in front of goal and though the likes of Hazard and Diego costa have had their impact, their wing-backs have been creating havoc too. Adding numbers to the final third, Marcos Alonso and Victor Moses are genuine attacking players and will look to push forward with every opportunity. Arsenal should not just try to put pressure on them but should try and exploit the gaps they leave at the back, as it is one of the very few ways to beat a well-organized 3-4-3 system.
Find the right combination in the attack
While keeping Chelsea at bay is important, Arsenal will also have to be at their very best in attack if they are to even challenge what has been one of the most consistent backlines in England. Alexis Sanchez and Mesut Ozil will remain the danger men in the attacking third while Wenger will have to decide if he wants to go with Olivier Giroud or Danny Welbeck, or if he wants to use Sanchez as a false-9. All three choices have their own advantages and it is important for Wenger to decide carefully as to what his attacking combination will be for this tie.