3 Things Arsenal And Arsene Must Do To Beat Manchester City
A top of the table clash sees Arsenal take on Manchester City though neither club can be on top of the table during Christmas with that record going to Leicester this season. City were one of the favourites for the title this season, along with Chelsea and they have done the business this season, barring a few hiccups.
Arsenal seem to have gotten their groove on and even with a few injuries to their team, they have even gotten players like Joel Campbell playing well. The Gunners though will need to be at their best if they are to get the better of a Manchester City side who could see the return of Sergio Aguero. When fit, the Argentine is lethal and Arsenal would have to marshal the City striker extremely well to get the three points.
Keeping Sergio in a box is just one of the things that Arsenal have to do to get the win. Here are three other things the Gunners need to do and Arsene needs to do to get the better of Manchester City.
Stick To The Attacking Philosophy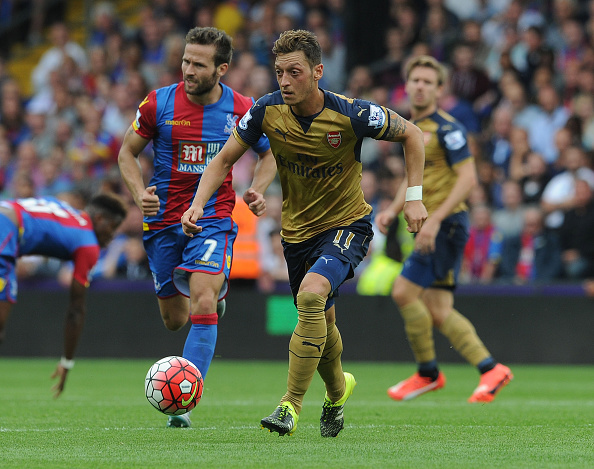 With the likes of Mesut Ozil and even Joel Campbell doing well at the moment, Arsenal should go for an all-out attack on Manchester City. The Gunners have one of the players of the season in Mesut Ozil who has 13 assists to his name in the Premier League and with the movement and speed of the likes of Campbell and Walcott; the trio could provide a lot of problems to the Manchester City team.
Liverpool in 2013 caused all sorts of problems to teams who visited Anfield after starting games like a house on fire and that often caught out teams. Manchester City were poor in their 2-1 win over Swansea last weekend and that could well provide Arsenal with the impetus to go for the win.