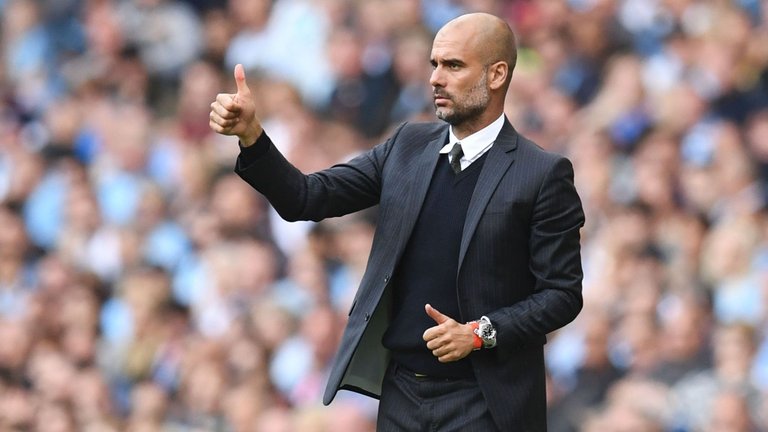 Three Players Pep Guardiola Should Not Sign For Manchester City In January
After pulling off a 2-1 victory in the Manchester derby, the high-flying Manchester City squad seem more complete than any other team in the Premier League right now. Be it the attack, midfield or defence, City are excelling on all fronts. Pep Guardiola has truly managed to build a spectacular team and with a 11 point difference between them and second-placed Manchester United, it does feel like they are runaway title winners already.
That said, with the January window coming up, the club have been linked with a string of new players. City have never been short of financial resources and they shelled out quite a lot of money over the summer to acquire the services of players like Kyle Walker, Benjamin Mendy, Bernardo Silva, etc. However, Guardiola's wish list will not stop there and it is understood that he wants to further strengthen certain areas in the team. Be that as it may, here are 3 players the manager should avoid signing in January.
Alexis Sanchez – Arsenal
The Sanchez saga began in the summer and is refusing to die down even at this point. It was no secret that the player wanted to leave Arsenal back then but a deal with Manchester City failed to materialise. And perhaps that was a good thing.
One look at City's attacking lineup and you know that they have a strong and proud attack. Players like Raheem Sterling, Leroy Sane, David Silva, Kevin De Bruyne, Sergio Aguero, Gabriel Jesus have all been equally proficient and can all play in each other's positions in the event of an injury crisis. Hence, Sanchez seems surplus to Manchester City's requirement at this point and it would also stunt the growth of youngsters like Sterling and Sane.
Jonny Evans – West Bromwich Albion
One obvious reason for not signing Evans would be the Manchester United connection – the fans may not take too well to a former Red Devil. That said, the price also could be an issue. After spending a lot of money last summer, there will be no doubt that the club are likely to be on UEFA's watchlist for Financial Fair Play. And to pay a fair amount of money for 29-year-old Evans may not be a good idea when players like Nicolas Otamendi and Vincent Kompany already exist in the squad. Not to mention, John Stones has been quite impressive this season.
Jean Michael Seri – OGC Nice
Seri is an impressive player and boasts of incredible numbers but again, once you look at City's options in central midfield, the player does not seem necessary right now. They currently have players like Kevin De Bruyne and Fernandinho – both of whom have been in brilliant form this season so far – with Yaya Toure and Ilkay Gundogan as back up options. Hence, City do not really need Seri's services – at least not in January. They could consider a move for him over the summer if Guardiola is truly interested in signing the player but to tamper with City's formula right now could prove to be risky.