Inter Milan's Milan Skriniar is one of the best emerging defenders in world football right now. The 23-year-old had a fantastic season with the Italian club, which finished 4th in the table to qualify for the Champions League on the last day of the season.
As a result, Skriniar is on the radar of Manchester United, who reportedly submitted a £57m. However, Inter Milan have rejected the bid.
Let's discuss why Manchester United should nevertheless go all out to sign Milan Skriniar in the summer.
Lead the defensive unit for Inter
Even though Skriniar is only 23, he acted as a real leader for his team in the defence. The defender was ever present for Nerazzurri as he played every single game in the league campaign.
Pairing up with Miranda, who is much senior to the Slovakian, Skriniar formed a solid defensive unit which wasn't easy to get past. Inter Milan conceded only 26 goals in their 2017-18 Serie A campaign.
Skriniar is known for his composure and confidence on the ball and Manchester United could really use some of them in their defence for the upcoming season.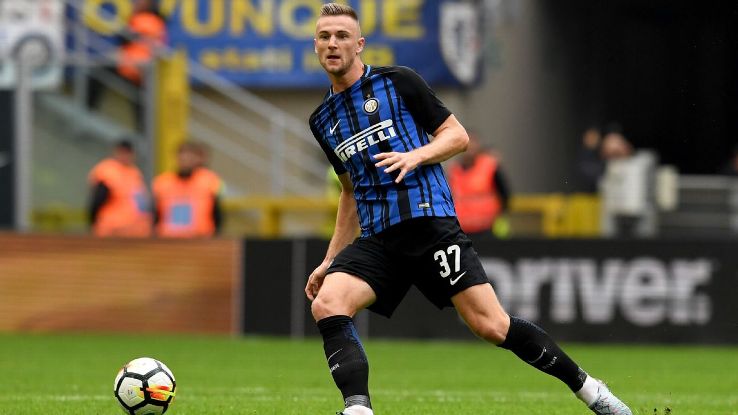 Has more to his game than current United defenders
Although Manchester United had a good campaign defensively, their defence still misses something. Chris Smalling and Phil Jones are capable of keeping it tight at the back but the English duo fails to offer anything going forward.
Skriniar, who is a great defender, is capable of playing the ball out of the defence easily as he is quite good with his passing. The Inter defender completed more than 91% of his passes in the 2017-18 league campaign.
A ball-playing defender like the Slovakian will certainly add a new dimension to Manchester United's gameplay.
Impressive numbers
Anyone who watched Inter Milan over the entirety of the season would know of his qualities without even looking at the numbers. However, the defender accomplished some numbers he can be very proud of.
Skriniar averaged a very good 2.3 tackles per game for his team as he was quite reliable when called upon to make a tackle in a situation. Even more impressively, the defender made 4.5 clearances per game to get rid of the ball whenever he sensed danger. Skriniar also contributed with 4 goals to help his team win games.