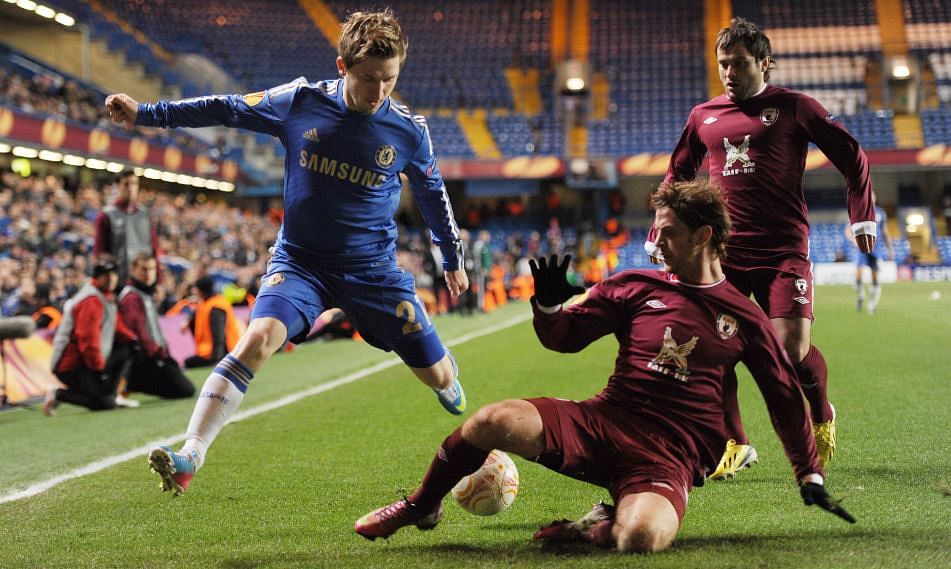 Recent Europa League winner with Sevilla, Marko Marin has finally settled down in a club after having transferred to Chelsea in 2012 and having suffered too many injuries to his liking. There have been rumours that he is enjoying his life in Spain and would not mind if Sevilla would want to buy him permanently. Here are three reasons why Chelsea should sell Marin.
Chelsea have enough top players playing in Marin's positions
Chelsea have stars like Hazard, Oscar, Willian, Schurrle well settled into the team. With the winter acquisition in Mohamed Salah, Chelsea seem to have good depth in attacking midfield position. Moreover Thorgan Hazard's outstanding loan spell would further hurt Marin's chances in Chelsea if he were to stay in the Stamford Bridge, as he would again be loaned out and the young Belgian would be still preferred, even if he too is loaned.
He is not the Mourinho type player
Marin has been criticised for low work rates. Mourinho wants his team to be on its toes and be sharp in both attack and defence. Marin is sharp in the attacking third and is good direct attacker, but tracking full backs and giving them a combat has never been his game. If Mourinho sold world class playmaker Juan Mata within his first 6 months at the helm because of his lack of work rate and directness which makes most people believe that Marin, a player not as spectacular as the Spaniard, would also end up losing his place in the starting XI.
It is best for Marin himself.
Marko Marin knows that he may not survive longer in Chelsea. This next season is very crucial to his career and if he decides to return to Stamford Bridge, he can have another miserable campaign as Jose Mourinho's well-oiled midfield will not be changed. On the back of his, as well as the supporters' minds, there is this fact looming that the current Chelsea first choice attacking midfielders are better in quality than him. In such a situation, Marin, who has had an impressive season in a relatively modest Sevilla squad which managed to win the Europa League as well as qualify for it next season, should rightfully stay in Spain and spend his prime ages of his career playing regular football.