Well the 1-0 scoreline versus Stoke paints a much better picture than a 3-0 loss to West Brom last season. The Liverpool squad is no doubt in a much better position this term and is cohesiveness of the team is evident. This season promises to be a much better one than many previous season and here are a few reasons why the fans should be super excited about this year.
Mignolet the new hero
When Rodgers took the bold step of axing Pepe Reina's reign for bringing in Simon Mignolet from Sunderland, many were sceptical about the decision. But the young Belgian has justified the decision of his manager with aplomb. After an initial shaky start to his Liverpool career, the shot-stopper made a penalty save of Walters and also saved an attempt of the rebound to deny Stoke the equaliser. This handed Liverpool their three points and made Mignolet an instant hero among the Anfield faithful. The supporters now expect a lot of other miracles from the player and he looks confident carrying the burden of aspirations on his shoulders of so many supporters.
https://www.youtube.com/watch?v=Qi6LRX7B05o
Willian to be the new player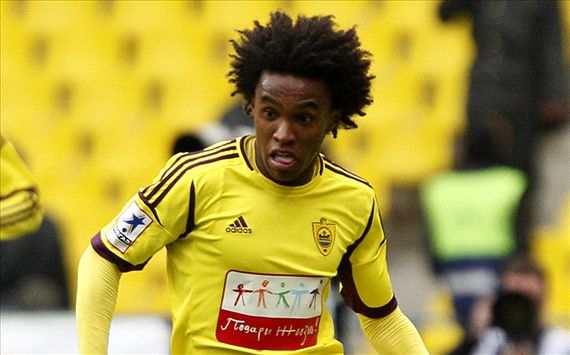 It looks like Brazilian playmaker Willian is all set to join the Liverpool ranks as Rodgers had expected to complete on marquee signing before the end of the transfer window. The Latin American trio of Coutinho, Suarez and Willian is set to  bother the defenders of the oppositions the whole season and the supporters may be rest assured that Willian's inclusion would elevate the club to be one of the best in the Premier League in terms of attack.
Bench Strength
Liverpool's wafer thin squad forced the manager to provide chances to the likes of Downing and Henderson inspite of the players not fitting into his plans. But with Aspas and Alberto in the team this season, this problem has been solved. Aspas looked extremely promising in the last match and would certainly add a flair to the side coming from the bench in the final half of the matches. Kolo Toure has also added a new dimension to the team stepping into the shoes of club legend Jamie Carragher.