The Blues came back from a goal down to secure victory over Tottenham on Saturday, becoming the first club to hand the north London stalwarts a defeat in the Premier League this season.
Chelsea have now gone 7 straight league games without a loss or draw, scoring 19 and conceding just once. Off the back of this feat that has taken them to the zenith of the table, can they be considered as real contenders for the 2016-17 title?
Here are some reasons why Chelsea have made a strong statement in the title race.
They have set and broken records
Conte set a club record on Saturday after naming the same starting XI for the 6th consecutive league game. It's the first time that has happened in the club, and it says a lot of his tactical genius and the squad's overall fitness and quality.
While others are rotating their teams due to other engagements, and some don't even have a confirmed starting XI and formation since August, Chelsea have gotten it right and are cruising to clear and emphatic wins on the bounce as a result.
Tottenham didn't look like a team that could get beaten anytime soon, until their visit to the Bridge. Spurs haven't conceded 2 goals from open play this season in the top flight. But all those enviable records were shattered by Conte's great players.
Setting and break records are the hallmarks of champions.
They have made Stamford Bridge a fortress, again!!!
Chelsea have scored 20 goals and shipped just 4 in 7 home league games this season. It's an impressive return at the Stamford Bridge, and it's a strong statement made as far as the race is concerned.
Only Liverpool have left the west London with points this season. The 6 others that have come visiting all left empty handed, and it will take a lot for any side to leave with points if Chelsea's red-hot form continues.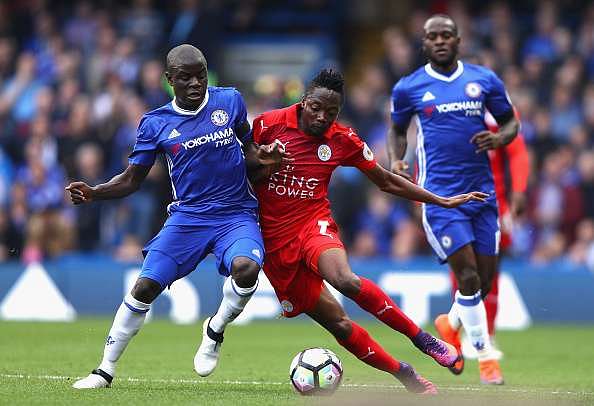 Making their home ground a stronghold again is a perfect way to lay the groundwork for a solid title challenge. There are 12 league games left to be played at the Stamford Bridge in the current campaign, and if there is a team capable of winning at least 10 of these games, or even all, it's this current Chelsea squad.
Bouncebackability
Saturday's victory highlighted just how well Chelsea have mastered comebacks this season having failed to do so just once this season – against Liverpool.
Their only draw of the season so far came against Swansea. Having gone a goal down by the 2nd half, the game was bound to end in a loss until Costa's 81st-minute equaliser.
Late wins against Watford (87th-minute winner) and West Ham (89th-minute winner) handed them all maximum points earlier on in the campaign, and that was on show again against Tottenham.
Coming from behind to win Premier League games is one of the hardest tasks in football, and only champions can pull it off with so much ease as Chelsea have done this season.
These are very strong title statements coming from the Blues. Good signs. It shouldn't come as a big surprise if they end up in their current position come week 38.