Zlatan Ibrahimovic spared Manchester United some blushes this week as he came up with a timely winner on his side's trip to the Selhurst Park this week. This victory kept Manchester United in the hunt at the top of the table as Mourinho looks to add a few players in January to keep them fresh until the end of the season. A number of players have been linked with a move to the club in recent times and this might see Jose Mourinho let a few players leave in the next few transfer windows.
One such player who might be on his way after being booed off the field by the fans recently is Belgian international Marouane Fellaini. A versatile player who can play multiple positions, Fellaini moved to Old Trafford under David Moyes but has fallen out favour under the new manager. He will be replaced in the next two transfer windows and here are three realistic options that Mourinho can choose:
Axel Witsel (Zenit):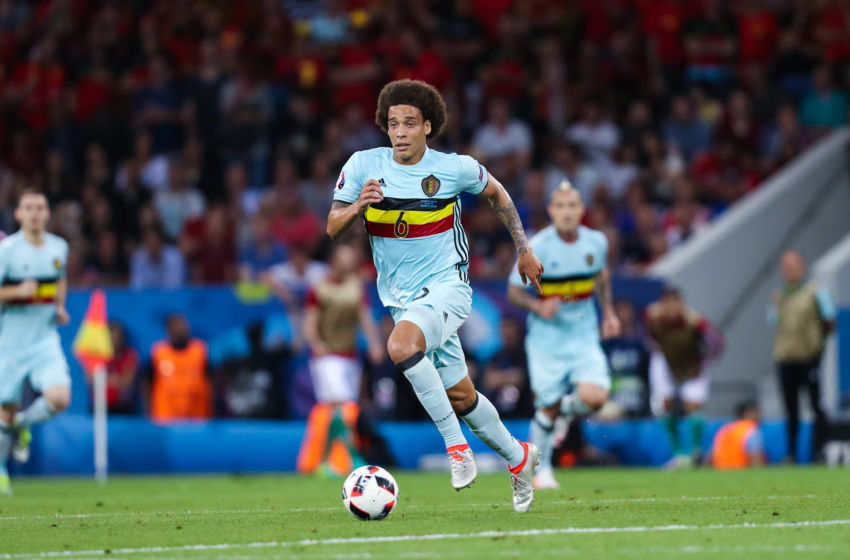 The tall Belgian international is almost a like to like replacement for his international teammate Fellaini at the Old Trafford. Witsel, 27, is fast growing into one of the most dependable players in his position in Europe and there are a number of top class clubs wanting to sign him in the next few months. Witsel is out of a contract at the end of the season and he has already hinted that he might not sign a new one, making him a viable option in the summer transfer window. Everton, Liverpool and Chelsea have all been linked with a move for him recently but Mourinho will know that he is a player that can solve the midfield problems for the side and can help them get back to the top.
Radja Nainggolan (AS Roma):
Another Belgian who can make the squad at Old Trafford better is Roma's midfielder Radja Nainggolan. The 28-year old is an established midfielder who has been in Italy for a long time now. He has helped Roma out of dangerous situations in the last few years and is now a sought-after asset in transfer window at the end of the season. He is a powerhouse midfielder who can also score goals while his defensive capabilities will only help Manchester United become a stronger club at the back. He has a good balance between defense and attack and if Mourinho can splash the cash, Nainggolan, who is being offered a way out by the club itself, is not a bad option.
William Carvalho (Sporting CP):
The powerhouse EURO winning midfielder, Carvalho has been an important player for the club and country for some time now but he is relatively young in his career at just 24-years of age. He has only become better the more he has been playing in his home country and it might be the time for him to face tougher challenges. A number of clubs have been linked with a move for him recently but Sporting managed to hold on to him for another year. But at the end of the season, he will enter his last year of his contract and Sporting can be pressurised into selling their priced asset. He might cost a bit higher, but his ability in the midfield might tempt the manager to spend on him as a replacement for Fellaini in the squad.