Things didn't work out well for Newcastle United, but the side will be looking to build something new as the Spanish gaffer Rafa Benitez has decided to extend his stay with the club.
In the last couple of months of the Premier League, the Magpies started to build a positive momentum, but it was too little too late and eventually they had to face relegation alongside Aston Villa and Norwich City. Newcastle made some wonderful signings, but it was not enough to keep them in the top half of the table. The main reason why Newcastle struggled was the individual errors. Their defenders never looked tough enough; their strikers were never a threat.
Now, as the side will be battling in the second division, it will be a herculean task for the management to keep hold of their stars and to be honest, many of them have the caliber to fight for a starting spot in some of the big names of the Premier League. Benitez will be doing everything he can to deny the transfers, yet some of them might leave in the coming transfer window.
So, here we give you the names of those Newcastle United players who could move back to Premier League
Andros Townsend-
The English international joined the Magpies in January 2016 after a frustrating time under Tottenham's boss, Mauricio Pochettino. Townsend failed to help the side to avoid relegation, but he marked his name and showed glimpses of what he can do.
After his wonderful performances with Magpies, the 24-year-old was called up by Roy Hodgson and was named in England's squad for the Euro 2016. Despite joining the club in January, Townsend managed to score 4 goals in his 13 appearances and created 26 chances, 2 out of which were converted into goals. Townsend's style of play might suit many premier league clubs as he is capable of playing on the wings as well as an attacking midfielder and sometimes as a false number 9.
Georginio Wijnaldum-
The Dutch international joined Newcastle United last summer in hopes of achieving something great. But just like his fellow countryman Memphis Depay, the 25-year-old failed to cope with the pressure of Barclays Premier League. He didn't miss a single premier league fixture for the side and managed to score 11 goals, 10 out of which came at St. James' Park.
The Dutch man is a very versatile player that allows him to play in a variety of positions on the field. He can be deployed as a winger, and can operate the game from the center. Wijnaldum is quick as well as very precise in his runs. Besides scoring, his vision allows him to create the goals for his teammates.
Moussa Sissoko-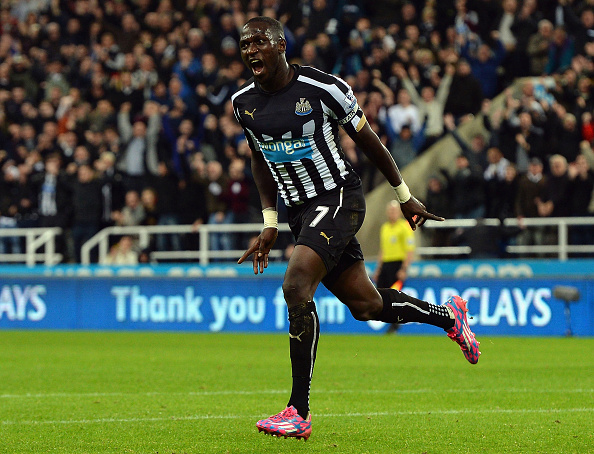 The French powerhouse joined Newcastle United in 2013 and had an immediate impact on the side. Just like his fellow teammates, he didn't have a great season to show for, and it is reported that the 26-year-old Frenchman is being targeted by many Premier League clubs. He had a terrifying season where he scored just one goal in his 37 appearances.
Until 2015, Sissoko was linked with a move to Arsenal, Chelsea and Liverpool and with Newcastle falling into the Championship, the move might happen in the coming transfer window. The central midfielder has a muscular physique and a never ending stamina, and therefore, he can be a good option for several premier league clubs.