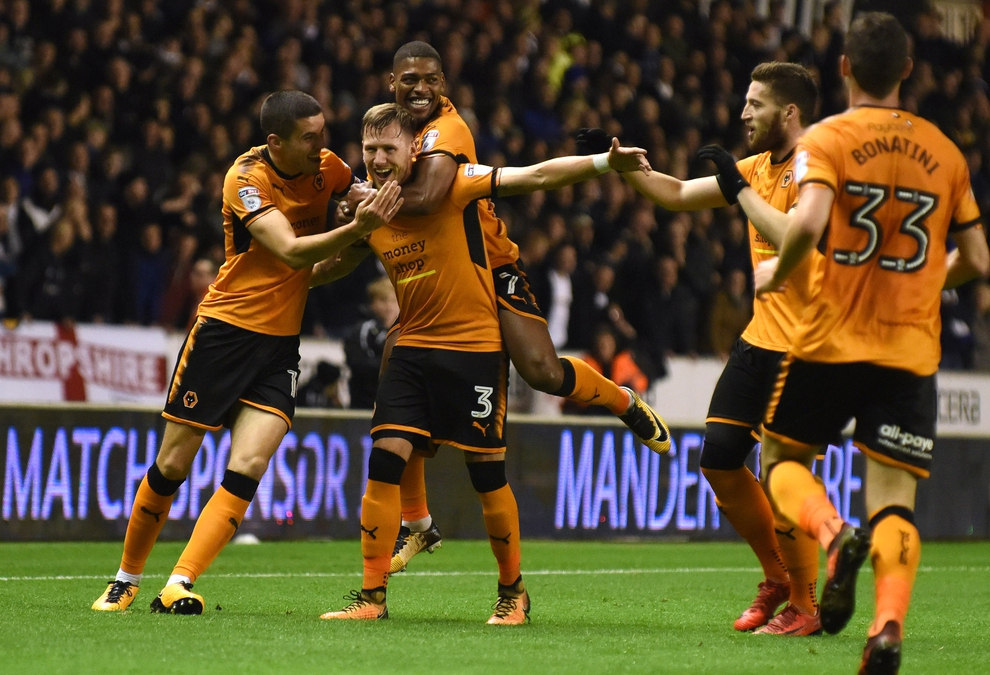 Wolves are at the top of the league which has exacerbated the personal performance level of big-hitters like Ruben Neves, Willy Boly, Diogo Jota, Ivan Cavaleiro and others but their league position has been achieved as much by the backup of some of the lesser lights in the squad.
Here are three players who, I feel, have contributed every bit as much as anyone else in Wolves' squad this term and could be strutting their stuff in the Premier League next term:
Matt Doherty

Famous among the Wolves fans but nowhere else frankly, Doherty had to fill in at left-back under Paul Lambert last season and despite getting on with the job, he was badly unsuited for the role.
At the start of the season, I thought he'd take up the right-sided position in the back three under Nuno Santo but instead, he pushed him forward in a right wing-back role and I did not have high hopes for him.
He has been fantastic all season though and has never let his side down. Combining great defensive work (1.5 tackles, 1.2 interceptions, 2 clearances per game) with great attacking skill (4 goals, 3 assists) and a pass completion rate of almost 80%, he has been a true all-rounder and deserves to have top billing when these players receive their national congratulations at the end of the season.
Ryan Bennett

I name Bennet for a number of reasons, not least of course because his overall performance level at the back has been excellent and his contribution is well recognised by the manager.
Consider that Conor Coady and Willy Boly have received more media attention and Bennett had to fight off club favourite and one of last season's very best performers in Danny Batth to even get this role means you can't fail to admire the 28-year-old Bennett's efforts.
Barry Douglas

Douglas does get recognised, there's no doubting that, but perhaps not to the extent that he should be, given what he has done for this team.
Like Doherty on the other side, Douglas has combined fine defensive work (he is a left-back by trade) with startling figures going forward such as his 1.9 key passes per game (the best in the squad), his 4 goals and his astonishing 12 assists (another club best).
If Wolverhampton Wanderers are the best team in this division and Douglas is one of the very best (maybe the best) players in it, then there is no doubting that he is now of Premier League quality and deserves to be recognised.