Michael Carrick has become a sort of multi-talented player at Manchester United at the moment, he has been used as a central midfielder and a centre back by Louis Van Gaal with varying degrees of effectiveness. The 33 year old Englishman might, however be on his last few months of a Manchester United contract as there have been a lot of talks of bringing in a few players to replace the United midfielder.
Carrick has a wonderful range of passing and can control the tempo of the game and change the tempo as and when required, bringing someone in to do that might not be the easiest task in the world but with money available to spend by Louis Van Gaal, we present 3 players who could be brought in to replace the versatile Englishman.
Arturo Vidal
The Chilean was courted all throughout the summer by United but he ultimately chose to stay at Juventus but with Juventus seemingly on course for another Serie A title and not being the force that they are supposed to be in Europe, it could be time for Vidal to make the tough decision and if United do sign the Chilean it would mean they have one of the best midfielders in the world.
Vidal would not only be able to pass the ball around but he can tackle really well also, he would cost a bomb though but that isn't a problem for Louis Van Gaal at the moment.
Kevin Strootman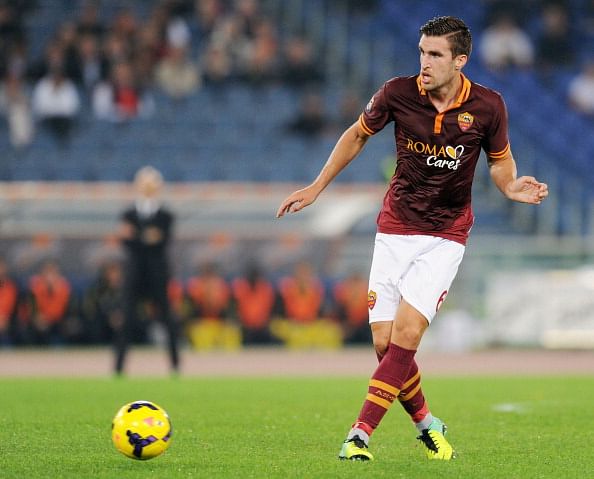 Strootman was the player that Louis Van Gaal wanted to sign during his time at United and probably would have made him his first signing had it not been for the knee injury which wrecked his season for Roma.
The Dutch midfielder has only just recovered and is now enjoying a run of games for the Rome based club, though he still is not up to the match fitness that was seen from him a season ago, he is still on the road to recovery and is fairly young, it will be no surprise in United do sign the player but how much money would be spent on him? That is the real question on everyone's lips.
Radja Nainggolan
If Strootman's move does not go through, they could still raid Roma for a young, versatile Belgian who has been impressive since the start of the season for the Rome club. Nainggolan is 26 years old and has been brilliant during the absence of Strootman. He was brought in by Rudy Garcia to do a job and he has been able to keep his place in the midfield really well. He is a tough tackler and can pass the ball around but he also loves to move up the field and support the attack, a better younger option if United have the time to invest in him.