Arsenal's hopes of qualifying for the Champions League quarter-final stage is hanging by a thread after Barcelona defeated them 0-2 at the Emirates stadium on Tuesday. Although the Gunners defended brilliantly for the majority of the match but lapses of concentration in the later parts of the second half proved costly as Lionel Messi scored two goals and gave Barca a huge advantage going into the second leg.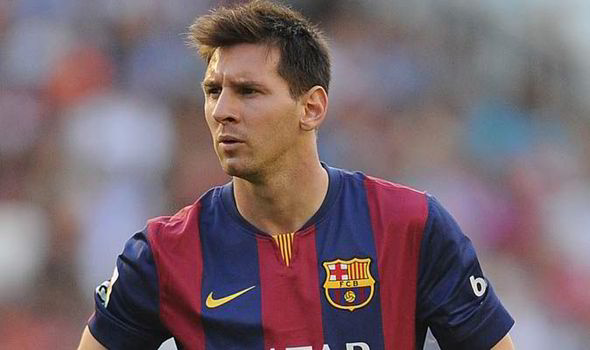 Barcelona is the best team in the world right now.
Okay, we knew this even before Tuesday's match but the way Barcelona punished Arsenal, who actually turned in a good performance, shows how brutal this team is when the opposition loses their concentration even for a second. Although the Blaugrana struggled a bit in their last two matches, it is very clear that this team can turn it up a notch when needed to. Big players are highly motivated going into such big games and that's what happened when Messi opened the scoring against the run of play for Barcelona from a breath-taking counter attack. The goal also saw him break his duck against Petr Cech. With Barcelona in such a mood, it is hard to see any team stopping them defending their Champions League crown this year.
Arsenal did well, at least till they conceded.
The major criticism that has been leveled against Arsenal over the last decade has been that they're just not strong or organized enough defensively. But yesterday the home players seemed fully focused on the job at hand, Arsene Wenger made sure his players remained compact when defending and attacked with speed when given the ball. As expected, Barcelona had more than 70 per cent possession but the home side kept them relatively quiet until they were caught by a lightning-fast counter-attack after 72 minutes. The fact is Arsenal played well today but Barcelona as a team are just a class above the rest of the world right now.
The focus is on the Premier League now.
With matches against Manchester United and Tottenham on the horizon, Arsenal players will do well to forget about yesterday as quickly as they can and shift their focus to the main event. When the draw was made it was clear that Arsenal are going to struggle but the fact that they kept the opposition quiet till the 70th min and made some chances of their own, should give them confidence going into the weekend. It was always going to be an uphill task against MSN and it is public knowledge that this year the focus is fully on the domestic title, hence Wenger needs to motivate his players after an energy sapping performance and show them the positives from this match, of which there were quite a few.