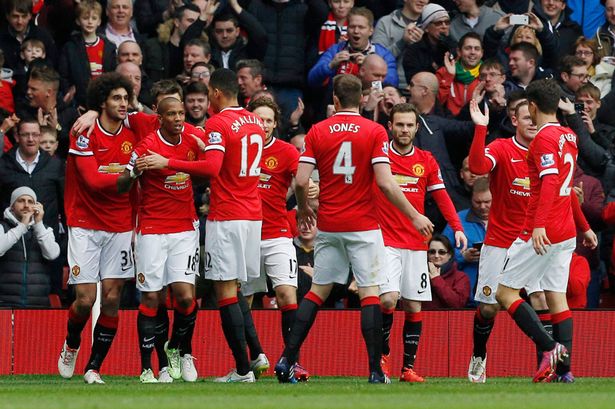 Manchester United, almost unfortunately, face a rather stiff trip to Staffordshire to get back to winning ways when they face Stoke City at the Britannia. The Red Devils, who, much like manager Louis van Gaal have come under stern criticism this season and their performances have been forced to deal with deserved scrutiny, thanks to a string of disastrous showings of late. They couldn't do it at a South Coast, neither could they do it Wolfsburg but can they do it on a windy night at Stoke?
Stoke City, after a not so impressive start to the campaign, have got back to their usual routine of winning games. They've won 2 of their last 3 games at the Britannia and would be wary of the fact that United's away form has been rather unenviable.
With United under pressure and fire, but clinging on to supporting their team after a press conference that suggested that LVG won't give up easily, the game would be worth a watch. It'd be interesting to see whether the Dutchman plays with a different formation in an attempt to counter the media. But, here are some battles that may end up deciding the outcome of the game.
Marko Arnautovic v Ashley Young
Thanks to a subsiding injury crisis, Manchester United have been coerced into playing Ashley Young as a makeshift right back. If it happens at Stoke, the 30-year-old would come up against the combustible and giant-killing Austrian Marko Arnautovic. The 26-year-old has scored against both Chelsea and Manchester City at home to claim all three points for the Potters and will be someone United will have an eye on, after the form that he's in.
It'd be a test of Young's defensive reliability, which he has proved well enough this season but the contest against the former Werder Bremen star would be one which would test his pace and positioning more than his on-the ball attributes- such is the kind of player Arnautovic is. He is always looking to make in-roads in behind the opposition full backs, as the likes of Xherdan Shaqiri and Bojan look to pick out his runs.