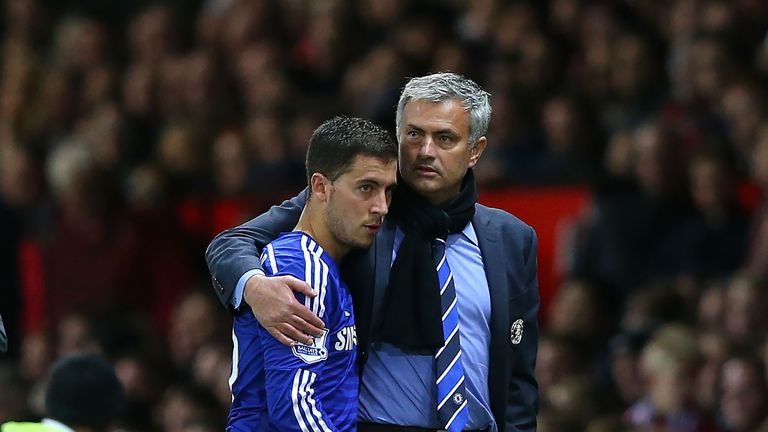 The transfer market is finally here and you know what that means: It's speculation time! The moment when all experts sit down and discuss what every single team needs to do to either maintain their good momentum or just bring their season back from the ashes.
A team that apparently hasn't still been discussed enough is Jose Mourinho's Manchester United, as the Red Devils are trying to make a push at some great talents during this Winter transfer window in order to at least make it to the top 4 and earn a UEFA Champions League spot for the upcoming season.
Things seem to be going better at Old Trafford nowadays, with the team on a very good streak and finally showing some defensive consistency after a very mediocre start of the season during Mourinho's first year as boss, but the Portuguese isn't satisfied yet and the Glazers are keen to bring new faces to the squad as soon as they can.
And even if they have already stated that they are going to do everything they can to bring some top quality names to Old Trafford, they're going to have to wait at least until the summer before any mega-deal is done for those talented players – you know who I'm talking about.
Manchester United have improved their defence and by a long shot, and with Michael Carrick's dominance at the center of the pitch, the only sector yet to reinforce is the offensive end of the field. And, even if he failed to get the most out of him, it's very clear that the Red Devils are in need of a 'Hazard-like' player to boost their offence, so let's discuss 3 possible choices that Mourinho should look to pursue during this transfer window.
Jese Rodriguez
The Spaniard is an amazingly talented offensive player and shows more commitment on defence as well as years went by on his young career. However, a season ending injury when he started to become a key role player for Real Madrid made his career regress a lot and finally he had to look for minutes outside of Santiago Bernabeu.
However, he's not getting any playing time at all at Paris Saint Germain either, and a move out of Parc des Princes is very likely for the versatile forward who can play at either flank of the field, behind the striker or inside the box. This one is a risky move, though, but it shouldn't be expensive.