Tottenham moved to the 3rd place on the Premier League log yesterday after a massive victory over league leaders Chelsea, at the White Hart Lane, and in doing so, Spurs have put themselves back in the title race.
But they are still 7 points behind the Blues, 2 points behind 2nd-placed Liverpool and just ahead of Manchester City on goal difference, hence they would need to keep up their recent performances that have seen them win 5 Premier League games on a spin if they are to challenge for the title.
With the title run-in just about to get tougher from now on, a couple of games from their remaining 18 fixtures would prove very pivotal if Tottenham are to make anything worthwhile of their 2016-17 Premier League campaign, and here are 3 of such crucial matches that would likely put them firmly in the title race.
Liverpool vs Tottenham – February 11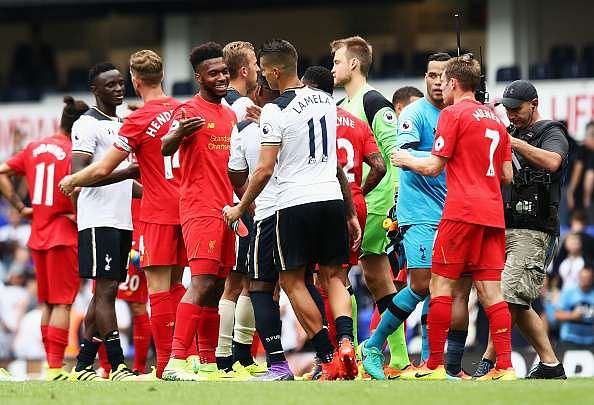 Tottenham have got 2 season-defining fixtures in their clashes against West Brom (home – January 14) Manchester City (away – January 21) before heading to Anfield for a potential cracker of an encounter, however, considering current form, Spurs have a high chance of coming out of their next 2 Premier League fixtures with at least 4 points.
It's the Liverpool game that would most likely decide if they move to 2nd and within touching distance of Chelsea or whoever is topping the league by then (Liverpool?), or if they would drop out of top 4 entirely and risk a chance of losing out on the race.
The distance between the 2nd placed and 5th placed teams are very minimal, and even a draw from any team would see their respective positions change. A win at Anfield – a ground nobody has recorded a win this term and where Tottenham last won in 2011, and they would have successfully announced themselves as the new team to beat.