Ever since signing for Arsenal in 2007, Bacary Sagna has established himself as one of the best right-backs in the Premier League. 7 seasons with Arsenal followed, although with not much success to show for it, barring an FA cup title in his last season with The Gunners. In the summer of 2014, he moved to Manchester City on a free transfer after Arsenal did not meet his contract requirements.
Arsenal had lost yet another important player due to such reasons, but it wasn't as dearly felt as some of the other departures, due to the signing of Mathieu Debuchy and later the exciting emergence of Hector Bellerin. At Manchester City, Sagna hasn't been first choice but has shared the right-back duties with fellow ageing-defender Pablo Zabaleta.
Currently aged 33, Bacary Sagna is entering the last few months of his contract with Manchester City. With Pep Guardiola now at the helm, it is unclear if Sagna will stay on with Manchester City following the end of this season. Pep usually likes his team to be filled with youngsters and the signings he has made so far has suggested the same.
Bacary Sagna on his day can be one of the best marauding right backs and even at his age, has been starting for Manchester City, but it looks more and more likely that he will be let go of this summer, along with several other ageing City players such as Zabaleta, Clichy and so forth.
Here are a few destinations for Bacary Sagna to consider if he quits The Etihad over the summer –
Olympique Marseille
Sagna has been linked with a return to his homeland, where Marseille have been credited with an interest to sign him. There has been a takeover at Marseille and that could inject a serious amount of cash into their needs and they could challenge for the title again in years to come. Sagna even commented on the link, here's what he had to say:
"Marseille are a club that I like a lot, a club that is part of the history of French football. But I do not know whether I want to be under so much pressure at the age of 34. I need some calm around me and I am not sure Marseille are a stable club right now"
It is clear that he would fancy a move to Marseille, but their inability to maintain stability at the club could force him to look elsewhere to spend the twilight of his career.
OGC Nice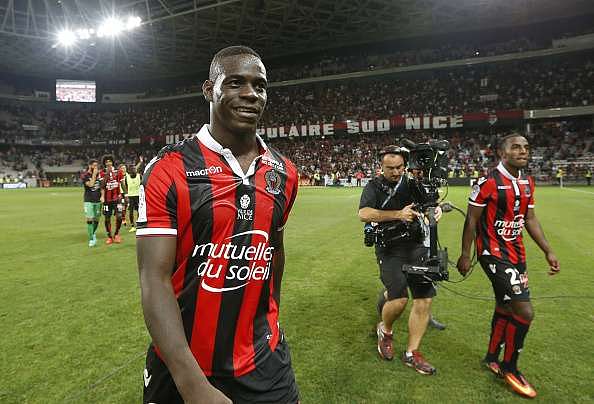 The French club are a shock contenders to win the Ligue 1 this season. They have lead the table for most parts of the season and have been performing excellently well. The arrival of Mario Balotelli over the summer seems to have re-invigorated the club's fortunes and they look comfortable to secure Champions League football next term. Nice still have a relatively inexperienced squad with many youngsters having been thrown into the open, but so far they have exceeded expectations.
They could perhaps do with an experienced set of shoulders in the form of Bacary Sagna, who surely has experience in abundance. At 33, Sagna could have a good 2-3 years ahead of him. That could be the perfect short-term fix for Nice, especially if they make it to Europe again next season.
Extravagant move to Asia/the USA
More and more players are making the move to Asia in order to rake in the big bucks and Sagna can't be blamed if he chooses to do the same. At his age, though, it is quite understandable as he would stand the chance to make one last fat big paycheck before his career comes to an end. There are no shortage of such clubs, which are spread across China, the middle East or even in the United States, where several Premier League stalwarts such as Lampard, Gerrard and co. have ended their careers.
Wherever Sagna moves, he has been an excellent servant to the Premier League as well as the French National team, something that he is still a part of. He should choose his next move wisely as in all likeliness, it might be the last move of his career.