Why Werner Would Be A Great Signing For Liverpool
RB Leipzig were the story of the season in Bundesliga, with the newly promoted side taking the league by storm. In Germany, the 2nd place finish is the most intriguing since the winner is more or less decided in August itself, and Leipzig finishing 2nd ahead of the likes of Borussia Dortmund, Schalke, Leverkusen and Borussia Monchengladbach was as unprecedented as possible. And they did so by playing an enjoyable, attacking brand of football, notching up a respectable 66 goals in the league, including 4 vs Bayern in an enthralling 4-5 defeat. Spearheading their attack was former Stuttgart wide-man, Timo Werner.
The 21-year-old drew the limelight to himself with an electric campaign that saw him score 21 times and assist another 7 in just 31 games. Considering he'd been a wide player at Stuttgart, it was all the more impressive to see him adapt to the role so well. Under manager Ralph Hasenhuttl, his game has been refined, as he played in a more central position in a 4-2-2-2. Alongside Yousef Poulsen, Marcel Sabitzer and Emil Forsberg, he was part of a fluid and interchangeable quartet for Leipzig.
What sets Werner apart is his maturity and composure at such a young age. Extremely quick, he's more than comfortable in playing off the last defender, and is technically gifted with the ball at his feet. He's already got the ability to make those perfectly timed runs, which come with experience, and is devastatingly clinical.
His spatial awareness and movement is remarkable, as seen from his goal vs Hertha BSC, where he drifted from the left side of the box to the right in a pocket of space, received the ball on his weaker foot, carved an opening and slotted home. Playing out wide early in his career has helped him in making his game well rounded as he consistently pops up in wide areas, works the channels and isolates defenders before bursting past them.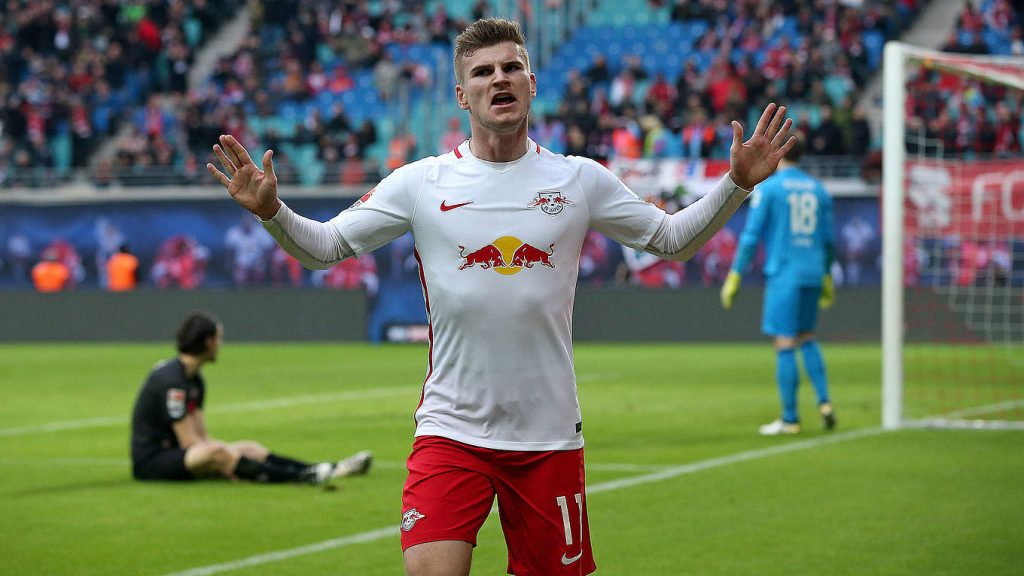 Lightning quick, predatory instincts, brilliant movement, excellent finishing and a handful for defenders. Someone from Liverpool comes to our mind, doesn't he? Yes, it's Fernando Torres. The 2007-10 squad of the Reds was one of their best in the PL era, led by the magic of Steven Gerrard and the blistering brilliance of Fernando Torres. The Spaniard leaving Nemanja Vidic, one of the all-time greats, in a heap is one of the most pleasing memories for a Liverpool fan, and it's quite easy to see why Werner has everything in his locker to succeed the Spaniard should a move to Anfield materialize.
The similarities between the two go beyond them being excellent goalscorers. Their style of play is quite similar which makes a potential transfer all the more enticing, more so since Werner will easily fit in in Klopp's high pressing system, and the German manager's ability to get the best out of young and talented players.
Obviously, it's too soon to start drawing comparisons with a tremendous striker like Torres, a man who plundered 33 goals in his debut season in England. But considering Firmino's sloppiness in front of goal and Sturridge not fitting perfectly into Klopp's plans, this could be a brilliant move if it happens. And who knows, the young German could emulate the Spanish Kop hero at Anfield.