It's speculation and rumour time when the winter transfer market opens it's doors, so it's time to discuss the most probable and interesting moves that all the contending sides should do if they want to remain as suitors to make a run at the English Premier League title.
You can't be a winning team if you don't have depth in your ranks, as playing several competitions could take a huge impact on your players' health and availability, and one single injury could be a major bust for your side's aspirations if you're not prepared with another guy that could step up when he's needed.
A team which is currently suffering from that kind of thing is Jurgen Klopp's Liverpool, as the German had built a beautiful orchestra on the top of his attack featuring Roberto Firmino, Adam Lallana, Sadio Mane and Philippe Coutinho, but the injury suffered by the latter make them blew some games and fall 5 points behind the leading team: Antonio Conte's Chelsea.
So, now that Coutinho may be able to make his return to the first squad after over a month on the sidelines, they're set to lose their second best offensive player for 5 weeks or so, as Sadio Mane has left the club for national squad duty during the upcoming African Cup of Nations.
That will definitely take an impact on a team which is already struggling to replace their main guys when they're not available, so the best thing to do for them right now is to add some depth at the offensive end with talented forwards that can fill that voids.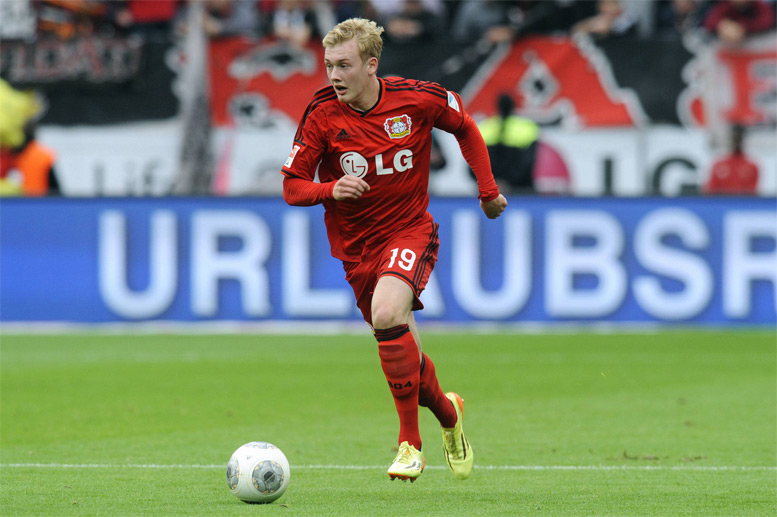 A name which has been very strongly linked with a move to Anfield over the past few weeks is Bayer Leverkusen's wonder kid Julian Brandt, as the German seems to be on Klopp's agenda since being snubbed by Borussia Dortmund in their pursuit of Christian Pulisic. So, would Brandt be a good addition for the Reds?
The 20-year-old has been one of the most promising German stars since he made his professional debut a couple of years ago for Leverkusen, and considering how versatile and prolific he is on offence, he'd definitely provide a major boost for Klopp's team, being able to play as a starter when they need him to do so or coming off the bench to replace every single guy on offence, as he can play on either flank of the pitch or behind the striker.
Brandt is set to accomplish big things in his career, as he is one of the most talented free kick shooters, dribblers, crossers and passers of the German team at the tender age of just 20 years, although his defensive contribution is far from great, but that's something which will grow with time.
So, Liverpool should definitely make a run at the talented winger, as he could be one of the major forces for the Reds over the course of the next few years either as a starter or as a substitute, and there's no better boss to help him reach his peak than his compatriot and football genius Jurgen Klopp.