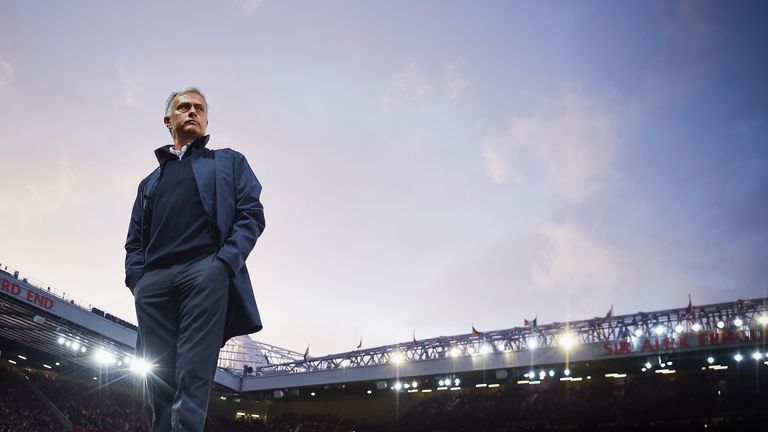 Sunday's draw against Everton at the Goodison Park means Manchester United have failed to win an EPL game in their last 3 attempts, having won just 2 in 11 games over the course of the past 4 months.
In total, the Red Devils have 5 victories, 6 draws and 3 losses so far, and currently sit in 6th position on the log with 21 points, 13 points adrift Chelsea who are topping the table.
Is United's poor start to the season and woeful run a result of wrong tactics? Or should the blame be put on a shaky defence?
If Manchester United's defence kept their concentration all game for most of their fixtures this season, they would be currently sat on 5th placed with 28 points.
No other team has lost more points (7) than Red Devils from goals shipped in the last 10 minutes of games this season. There were the 2 goals conceded in the 83rd and 95th minutes in the 3-1 loss to Watford at the Vicarage Road and Stoke City secured an equaliser in the 82nd minute, while Arsenal battled back from a goal down to snatch an 89th-minute equaliser at the death.
Manchester United's last 11 Premier League matches:

D D D W D L D D W L L

— WhoScored.com (@WhoScored) December 4, 2016
Since their 1-0 victory against Hull City in a game that threatened to end in a draw back in August, Mourinho's men have conceded 15 goals – an average of 1.3 goals per game.
The defence is a section Manchester United are lacking any form of real strength and depth, and only a proper recruitment will bring needed changes for the 2nd half of the season.
The club only added Ivory Coast international Eric Bailly, to their defensive ranks over the off-season, but since he picked up an injury 2 months ago, Jones and Rojo have been trusted with manning the defence.
Smalling too is out of action, while Blind's lack of pace and physical strength has seen him get dropped to the bench. But while Manchester United defence hasn't been any exceptional, Mourinho's tactical changes in games have been questionable as well.
Against Everton on Sunday and with 5 minutes to the end of regular time, the Portuguese brought in Fellaini to replace Mkhitaryan. Less than 2 minutes later, the Belgian wins a penalty for his old club having awkwardly fallen Idrissa in the box.
The introduction was done in an effort to quell Everton's chances of scoring an equaliser with Koeman's side having resorted to playing direct balls into the visitors' box.
But not only was it a faulty substitution because the midfielder did the exact opposite of what he was tasked with, that Jose chose to remove a winger who has always come close to creating goalscoring chances for the team is bizarre.
Against Stoke City when he needed to protect his team's lead, he chose to search for more goals, bringing in Depay in the 84th minute and leaving Fellaini who might have been helpful in that particular game on the bench.
Herrera was the one the Special One chose to withdraw, a player who had been responsible for keeping Stoke quiet in the midfield having made 5 clearances and 5 interceptions.
7 – Manchester United have dropped seven points from goals conceded in the last 10 minutes of PL games this season, a league high. Sloppy.

— OptaJoe (@OptaJoe) December 4, 2016
Against Arsenal, he deemed Schneiderlin the perfect solution to maintain the lead, withdrawing Mata who had been the reason United were winning the battle in midfield, and who could still create something in the final third for the team.
In that game, Mata completed all 3 take-ons he attempted, won 3 of 4 tackles and recorded 86% pass accuracy.
In 3 of all the 4 games that United lost 7 points, Mourinho's choices of substitutions were simply the reasons 6 points were lost, as the chances of those games ending in draws were very slim if he didn't decide to harm his team's chances with his tactics.