Two positions where Arsenal need to strengthen in the January window
Unai Emery has secured his first two wins as an Arsenal boss in four league games to cap off a slightly satisfactory first part of this season. However, there are plenty of repairing works that need to be done on this team.
Losing the opening two games versus Manchester City and Chelsea was acceptable to some extent. However, even after winning against West Ham and Cardiff, few things didn't look right – especially the defence.
Arsenal bought five players in this summer – goalkeeper Bernd Leno, defenders Stephan Lichtsteiner and Sokratis Papastathopoulos, midfielders Lucas Torreira and Matteo Guendozi. However, the performances in the first three games have clearly shown that Arsenal board needs to invest more.
We look at two positions that Arsenal can strengthen in January.
Central defence
Arsenal have been facing problems in central defence for many years now. The retirement of Per Mertesacker and a long-term injury to club captain Koscielny has made it even worse for the Gunners. Sokratis was bought this summer to bring some experience and calmness to the backline.
He is a brilliant defender but as per the evidence of the first three games, it is hazily clear that the Greek international might struggle to play in a high-line, ball-playing defence. Emery's philosophy is clear – play out from the back and build from there.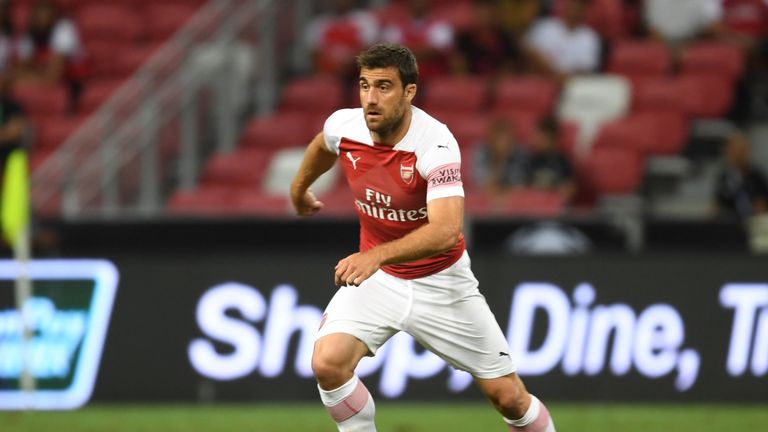 For this, Arsenal would need ball-playing central defenders who are comfortable with the ball at their feet and have a good range of passing. Both Sokratis and Shkodran Mustafi don't fall into this category.
Also, the latter has shown that he possesses a mistake or two in him and can't be trusted to start week in week out for Arsenal. The manager needs to spend on a central defender and get the player who can adapt to his system.
The wing
Arsenal have a plethora of attacking midfielders at their disposal. The likes of Mesut Ozil and Henrikh Mkhitaryan are world-class playmakers but both of them prefer to play in the No.10 role. To accommodate all the attacking talents in the squad, Ozil and Mkhitaryan are generally pushed out to the wings.
Even if they start in wide areas, their playmaker instincts tend to take them inside with the ball. This makes it tough for the midfielders as there are no wide players to release the ball into apart from the full-backs.
Read More: Opinion: This is the midfield partnership that Unai Emery must use at Arsenal this season
Also, players like Ozil aren't the ones who would track their opposition full-back and help the team out defensively. Currently, Arsenal have only one natural winger – Alex Iwobi. They must add more wingers to their squad who can widen the play, beat their man and put a good cross into the box for strikers Pierre-Emerick Aubameyang and Alexandre Lacazette.