Two January Signings that would get Man Utd back on track
January is just two months away and teams now try to fill in holes that require urgent attention. This window is for the emergencies, the boosts and the investments. Generally, we get a clear idea about players' situations at their clubs and how well they'll fit in if transferred mid-season. Now when we consider Man Utd, who have got off to their worst start since 24 years, we get that feel that they'll need a signing or two in the winter window just to get that depth and quality to repair their campaign. Well, here are two players who could get Man Utd's season back on track. Note that these transfers may/may not be possible and are not entirely based on news and rumours but more on the fact that they would fit in van Gaal's system.
Juan Jesus (Center Back) – Inter Milan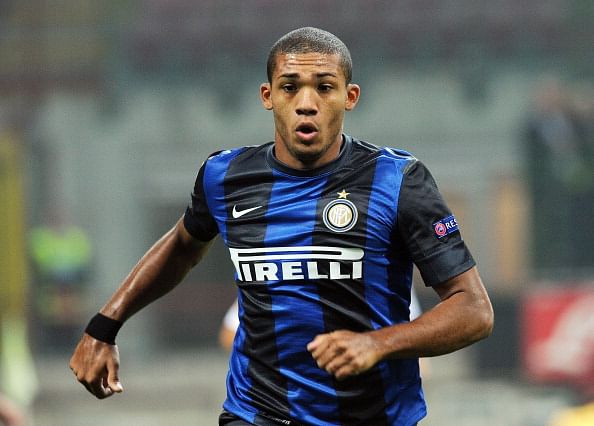 The young Brazilian, a speedy and left footed lad is a powerful central defender. At age 23 he is perfect to fit into most teams challenging for a top four spot. There have been absolutely no rumours suggesting or linking the player to Man Utd, but on sheer performance and type, Juan would easily be an improvement over Evans or Smalling. Man Utd's high pressure game would not be heavy on Juan's shoulders as he has got the legs to cover areas behind him. A defender of similar style was purchased by local rivals Man City when they splashed cash for Eliaquim Mangala.
When their stats are compared by considering Rojo, Smalling and Juan Jesus, we find that Juan has a much higher tackling average as he averages above five tackles a game marking his aggressive streak in comparison to the roughly three tackles Rojo makes and about two by Smalling. Jesus can be that player who presses higher with the motive to win the ball higher up the pitch, they way modern teams aim to play. Being naturally left footed, Juan Jesus would play Left Center Back, pushing Rojo into Left Back, where he's better. It would eventually mean youngster Luke Shaw would be benched, who is still very raw and would obviously need time to develop into the player a club of Man Utd's stature would want.
Click on the next button to continue