Samuel Saiz and Mateusz Klich – Leeds United's midfield engine
Leeds United have made a near-perfect start to this season, winning four of the six league games played and drawing the other two. They are on top of the Championship table above Middlesbrough, looking ominous to qualify for Premier League football this season.
New manager Marcelo Bielsa has made his team play a certain brand of football, which is rare in England's second-tier competition. But as they say, this is the modern way to play football, something the Argentine is really a master in.
Leeds can win the league this season and showcase their ambitions at the higher echelons of English football. Two players who have been pivotal for the Peacocks so far are Samuel Saiz and Mateusz Klich in central midfield.
Bielsa has started with a 4-1-4-1 (or sometimes a 4-2-3-1) formation in which both Saiz and Klich have played as the two No.10s behind the striker, with Kalvin Phillips shielding the back line. Given the way the manager wants his team to play, there is a certain role for both the attack-minded midfielders.
While Saiz, who was signed by Leeds for £3m, presses high and supports the striker on and off the ball, Polish international Klich occupies the space in between the lines and supports the defensive part of things when not in possession.
Saiz and Klich have a tackling rate of 1.2 and 1.5 per game respectively this season. On the ball, the accurate passing and incisive picking out of the forward runs is something which makes the system successful. Saiz has a pass accuracy of 83%, while Klich nails them at an accuracy of 74.2%.
Saiz's ability to dribble past the opponents (2.5 per game) in tight situations helps the team have a better build up of attacks. This also creates space for his midfield partner, the two of which can then cause havoc.
The good thing about this midfield pair is that they are not only doing the dirty works and supplying simple passes. Saiz has a key pass rate of 1.2, having created 7 goalscoring opportunities so far this season.  Klich isn't far behind, with 0.8 per game.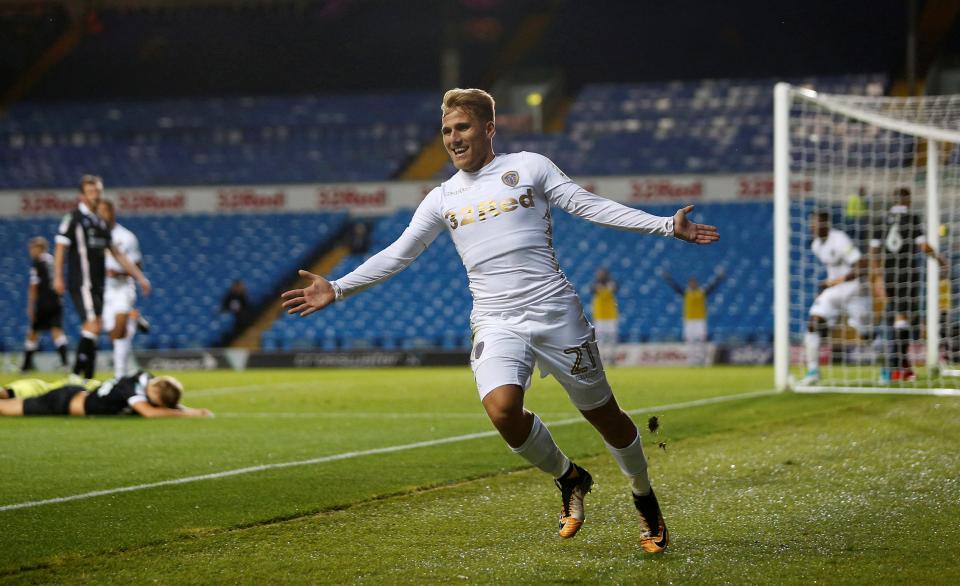 Read More: Go for it Bielsa – Signing this gifted Premier League starlet on loan could be a brilliant move by Leeds
Verdict
Any team which strives for success at the top level needs to have a good midfield that can be effective with and without the ball. By the evidence of the first six games, it has been made sure that Klich and Saiz are two pivotal figures in the middle of the park for Leeds United.
With the tenacity of the former and the guile of the latter, the Peacocks can move forward this season.
Stats Courtesy – Whoscored.com (Samuel Saiz, Mateusz Klich)