With Javier Hernandez and possibly Robin Van Persie looking to leave Manchester United in the summer for another club the search for a striker is a big priority at the moment. Also with reports emerging out of Paris that Edinson Cavani has had a falling out with PSG manager Laurent Blanc, rumours are already afloat that the striker wants a move to the English club Manchester United.
In fact it is being reported that the striker feels that he would be 'a perfect fit' in the Premier League and would be very open to a move to Manchester United. Here at Soccersouls we decided to analyse whether a move for Edinson Cavani to Manchester United really suit Manchester United or not.
Edinson Cavani has the physicality to be successful at Manchester United: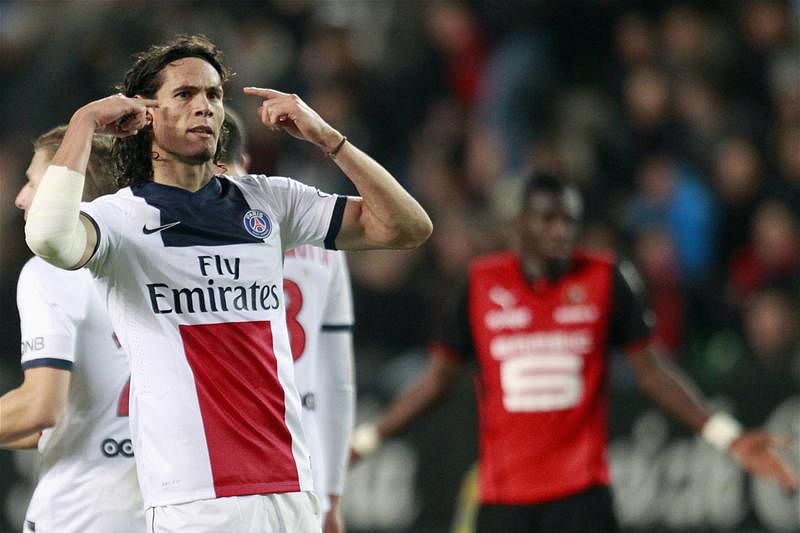 There is usually a fear with strikers, no matter how well they have performed in the La Liga, Serie A or the Ligue 1, that a move to the Premier League might not be as successful due to the incredibly physical nature of the Premier League. The transfer of Roberto Soldado to Tottenham Hotspur this season is the best example of how a striker who performed so well in the La Liga just could not adopt to the pace and the physical nature of the Premier League.
However the Uruguayan has the perfect physicality to fit in the Premier League instantly and does not really need much beefing up which many of the foreign players need when they transfer to a club in the Premier League. Keeping this in mind it would indeed be foolish of Manchester United not to snap up such a striker should he be available in the market.