Liverpool opinion: Klopp should make a move for Maxwel Cornet

Liverpool for all their greatness this season still have one game left that could make or break their season – The Champions League final.
Liverpool need to make sure that they are their usual dominating self despite the disappointment of coming so close to winning the league and just missing out. It's the only thing that will help them beat fellow English side Tottenham as they look to end their trophy drought.
Together, the two will play the first English final since Manchester United faced Chelsea. That ended 1-1 and went to penalties so even half the drama would make it a fantastic game to watch. Either way, it's one that Liverpool need to win to redeem themselves.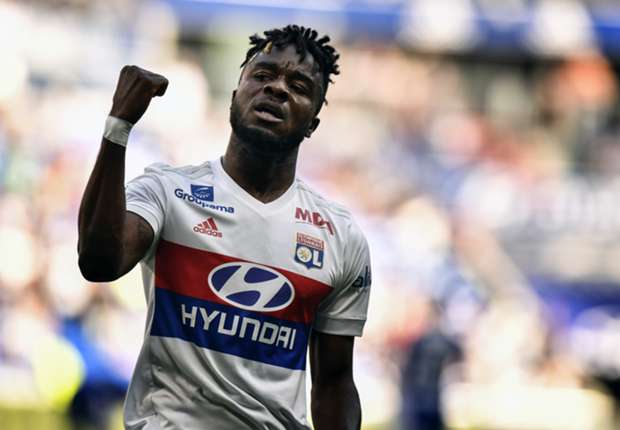 This is the only trophy that they've actually challenged for, letting Manchester City have the other two.
However, for Jurgen Klopp and Liverpool a final is just the way the club can help change things. Not only will they net a rather incredible sum of money but it will also be the marketing boost that both sides need.
Not that Liverpool really needs it after spending heavily over the last few transfer windows. That has proved to make the difference for the club and it's why they won't have to spend too much in the summer.
But what Klopp really has to do is reinforce his side by adding quality players across the field. They need back-ups for Mohamed Salah and Sadio Mane, which is why a move for Maxwel Cornet makes a lot of sense.
English news outlet Metro has revealed that the young Lyon star has revealed he would be interested in a move.
Liverpool have been heavily linked with a move the report further adds, with Klopp looking to add reinforcements. But given the way Cornet played this season, it's no surprise that he's a top target.
The 22-year old finished his season with 12 goals and 5 assists in all competitions, which makes him amongst Lyon's best. But at the same time, the young attacker played only 37% of all the minutes available which shows just how good he can be.
With more game-time, Cornet has shown the potential to become even better. That is extremely good news for Liverpool as the Reds need someone hungry and fearless to challenge Salah and Mane.
More than anything, that describes Maxwel Cornet with the 22-year-old showcasing that over the course of the season.
Read More Liverpool news, click here: Liverpool latest news
Conclusion

Maxwel Cornet is just the kind of player that Liverpool need in their team. Someone who is very talented, direct and more importantly, willing to work hard and prove himself day after day.
The Reds need that ability in their ranks and he will give both Salah and Mane a run for their money.