Things aren't going quite the way that Jose Mourinho, the Glazers, the media and the fans expected to start the season with Manchester United, as some great inconsistency has plagued the Red Devils lately and some adjustments need to be done as soon as possible if they don't want to fall even more behind in the race for Europe and the Premier League.
It's really unlikely that Manchester United puts together an outstanding run that'll take them back to contention, especially considering how great the other teams on top of the table have been, but there's still a lot of time to fix some issues and at least earn the right to play a continental tournament during the upcoming season.
So, Jose Mourinho's looking to improve and reinforce his side by adding some talent during this winter transfer window, and he intends to overhaul his roster and let several guys walk away in order to do so as well, but that really doesn't seem like the right solution for the team's current woes.
The main sector of the field that's reportedly going to suffer some major changes is the defensive side of the pitch, as Jose Mourinho has pointed the finger at 4 of his players during most of the season, being Luke Shaw, Matteo Darmian, Chris Smalling and Marcos Rojo the main scapegoats for the Portuguese boss.
So, it's very unlikely that Shaw, Darmian, Smalling and Rojo continue on the team for the long run, but they should actually consider keeping the Argentinian even despite being the less impressive player of the four, as he's been more than good over the past few weeks and he's shown great maturity regarding his substitute role on the team.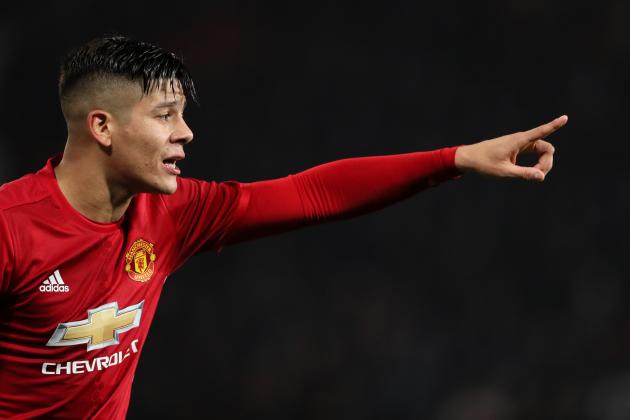 Rojo arrived at Old Trafford to play for Louis Van Gaal after a very impressive World Cup, but he wasn't able to live up to that hype at Manchester. However, he's shown a pretty good level for Mourinho and has stated several times that he's keen to make his Manchester United career last a bit longer even despite the transfer rumours.
The 26-year-old is averaging 1.8 tackles, 1.6 interceptions, 0.9 fouls and 5,3 clearances per game while not earning a single yellow card so far this season, something that talks about his great timing, maturity and commitment on the defensive end.
On top of that, his versatility makes him a complete player that's actually quite needed on a team like United due to the Red Devils lack of depth in that position, as he can play both as a centre back or as a left back.
So, if Mourinho's intending to let some guys just walk away from the team, he should highly consider keeping Rojo in order to fill some voids on the less important competitions, and if you notice the fact that the Argentinian is only 26 years old, you shouldn't just give up on him quite yet, and that's why we feel that they should keep him at least for the time being.