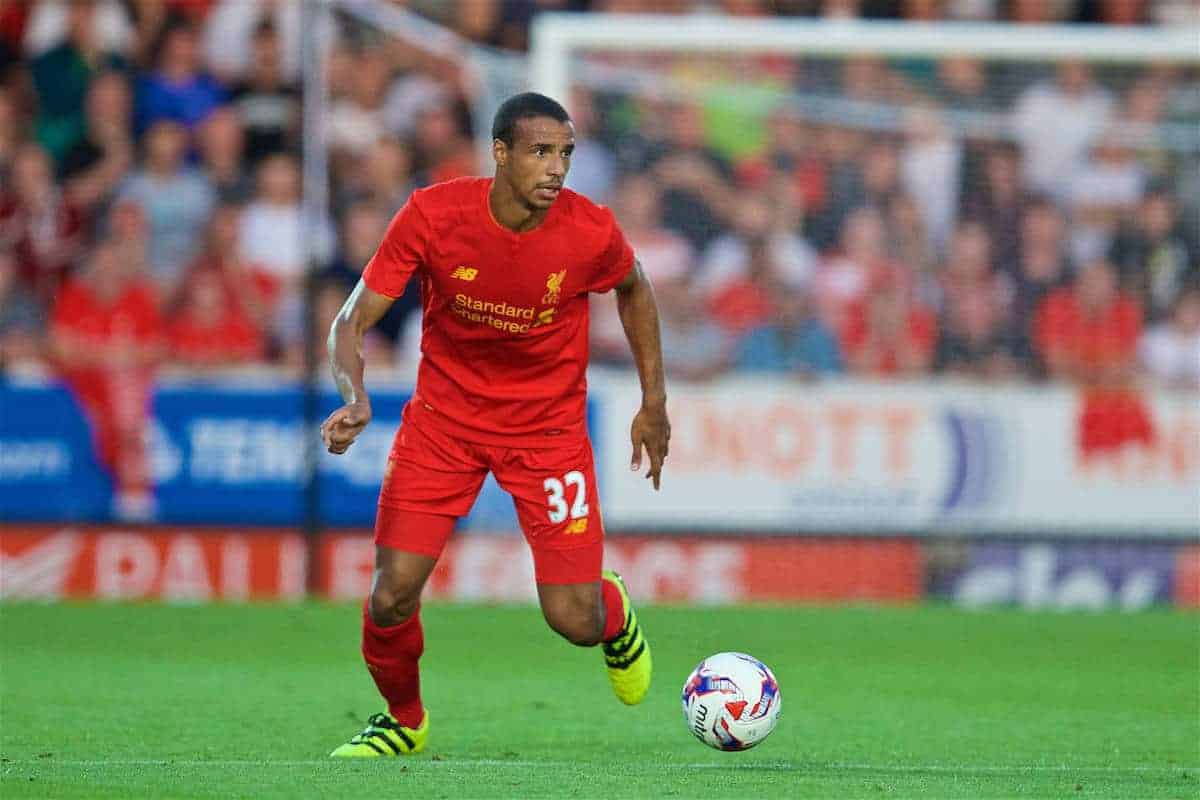 Liverpool have looked very strong going forward this season with their attacking unit firing on all cylinders. But the same cannot be said of the Reds' defence.
However, one man has stood out for Klopp's side in defence, putting in strong displays one after the other. Joel Matip, signed for a free from German side Schalke, has been in belligerent form for the Merseysiders.
An unknown quantity in the Premier League when he arrived, the Cameroonian had amassed over 200 appearances for his former club and had been under Klopp's eye for quite some time now. So, when the opportunity presented itself, Klopp acted very quickly, tying down Matip in January this year on a pre-contract,
"If you asked in Germany what other clubs would have paid for him had he still been under contract, you can just pick a number," Klopp claimed on signing the central defender, highlighting the fact that it was a very good business for Liverpool who had got a class centre-back for nothing.
However, the jury was still out on Matip, with many believing the 25-year old will struggle to adapt to the physical nature of the Premier League. But the Cameroonian international has had a great start to life at Anfield. Calm and composed at the back, Matip has established himself as a vital cog in this Liverpool side.
There's not much fuss about his game, his presence and cool demeanour puts his fellow defenders at ease. The way he has handled the likes of Zlatan Ibrahimović, Diego Costa, Harry Kane or any other Premier League striker he has come up against, has been truly admirable.
Liverpool, with Matip in their side, are unbeaten having won nine games and drawn three out of twelve in all competitions. The Reds have conceded only nine times in these twelve games, showing how important a player Matip has become at Liverpool.
In the modern-day football, where a ball-playing centre-back is of the highest value, the 25-year old has shown he can be equally adept with the ball at his feet. His passing stats read an amazingly high 86.5% successful passes and among players who have just played at the centre-back position, Matip ranks third in the list of most accurate passes in the final third of the pitch.
All the big clubs invested heavily in the summer over a central defender, with Shkodran Mustafi coming in at Arsenal, Eric Bailly at Old Trafford, John Stones at City and a surprise deadline day deal bringing back David Luiz to Stamford Bridge, all of these players costing 30 million pounds and upwards.
But Matip, signed for free, has been the most impressive of all till date and has had a huge hand in Liverpool's current league position. If Liverpool are to keep the title challenge going on, then the centre-back will have a major role to play.
With Liverpool lacking a proper leader in defence ever since the retirement of Jamie Carragher, Klopp might just have managed to unearth a diamond in Matip, who on current form, could establish himself as one of the best defenders in the League. And all this coming at no price, a true bargain indeed!